Take the alumni survey to tell us your latest news and keep in touch!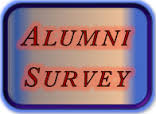 Come back and visit! Alumni are always welcome to come back and visit the School of St. Mary. Please
call Rachel Kuhn, Director of Development, at (847)582-2504 or email (rkuhn@schoolofstmary) to let us
know you are coming. Follow us on Facebook during the course of the year to learn about special events
we are planning for alumni throughout the year.